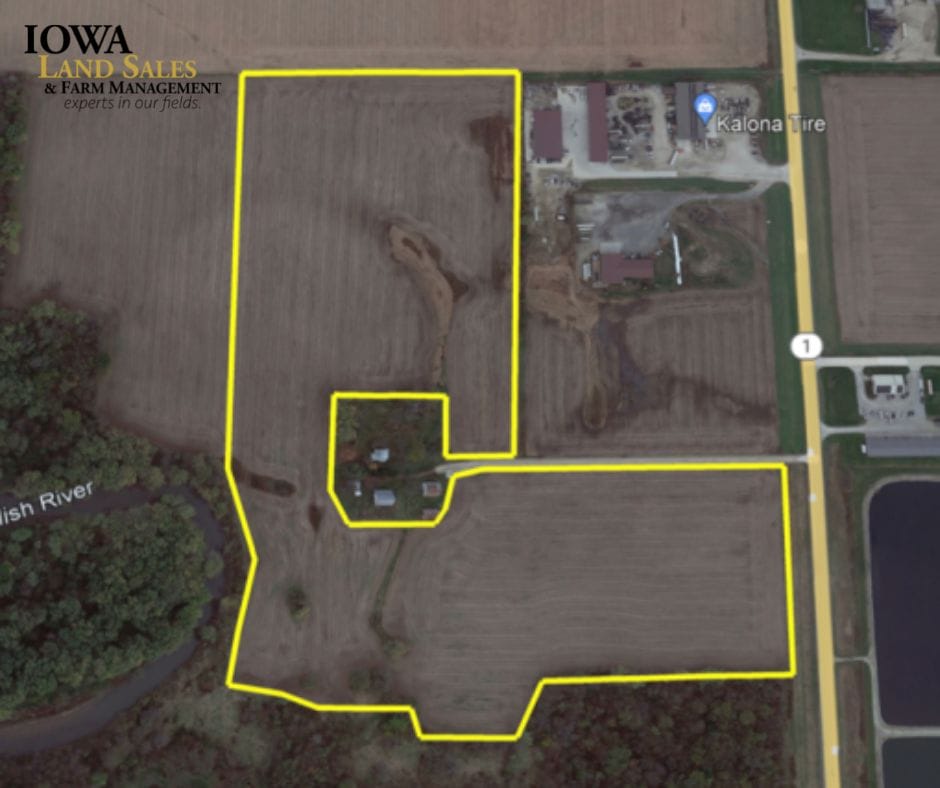 Bid now
SOLD for $625,100 total or $13,300/acre
---
Online bidding opens: Tuesday, April 4, 2023 @ 10 a.m.
Online bidding closes: Tuesday, April 11, 2023 @ 11 a.m.
Description: 47 acres m/l of land being offered for sale as an individual parcel in Washington County. The property is nearly all tillable with a 76 CSR2 and is located a ½ mile south of Kalona along Highway 1. The cropland is leased, and the buyer will receive the entire rent payment for the 2023 crop year.
(
Requires Adobe Reader
)