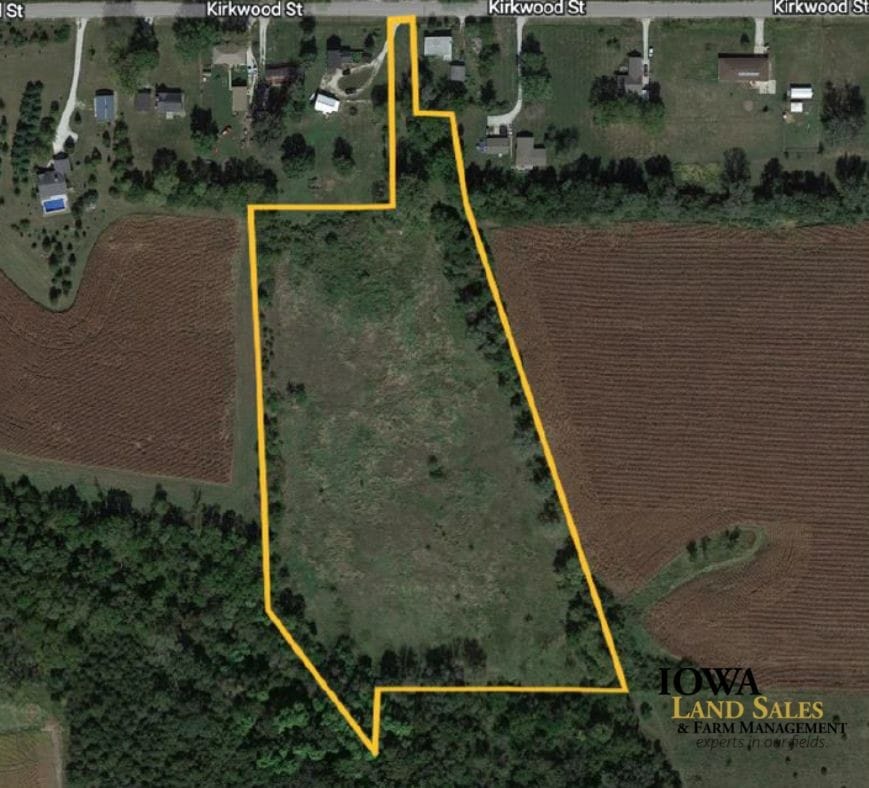 SOLD for $96,975 total
Description: 11.11 acres m/l of Warren County land for sale as an individual parcel. This combination property offers a secluded setting with a potential building site and is located 2 miles southeast of the Bevington exit along Interstate 35 and 2 miles south of Martensdale along a paved road. The farmland is available for the 2023 crop year.
Price & Terms: $105,000 on 11.11 acres. 10% down upon acceptance of offer, balance due at closing.
Download Attachments:
Click here to view: Warren County Land for Sale Brochure
(
Requires Adobe Reader
)