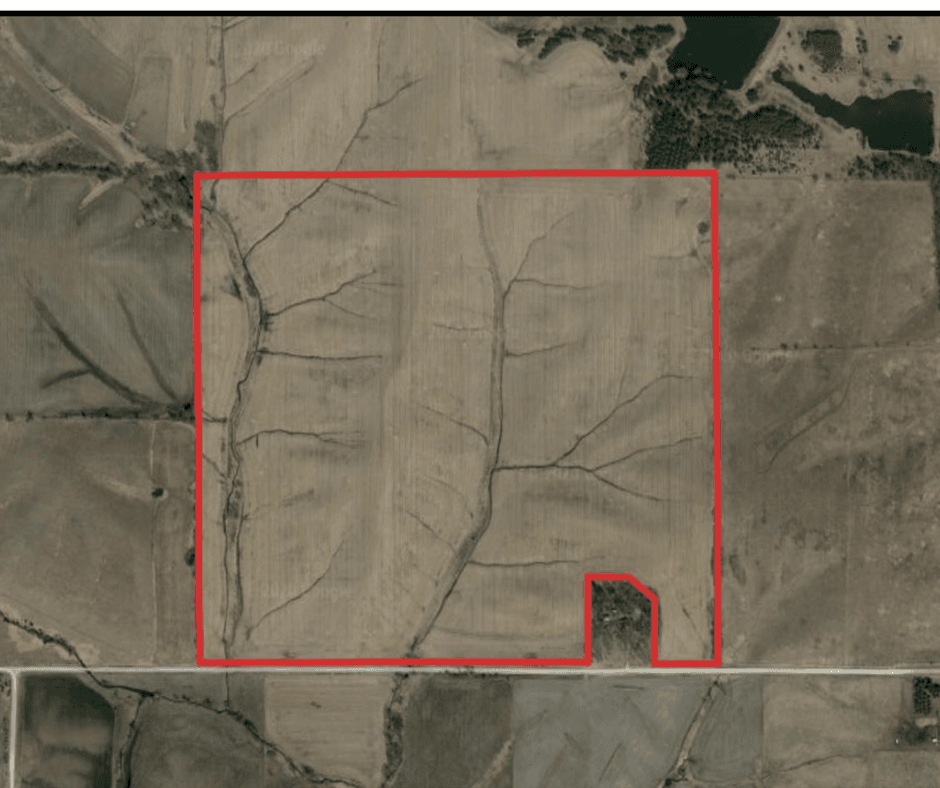 SALE PENDING
Description:
158.5 acres m/l of Iowa County farmland for sale as one contiguous tract. This property has been well maintained and provides a unique opportunity to purchase a farm of this size in this area of Iowa County. The farm has an open lease and is available for the 2021 crop year.
Price & Terms:
$871,750 total or $5,500 per acre on 158.5 acres. 10% down upon acceptance of offer, balance due at closing.
Download Attachments:
Wind Lease:
This property has a wind lease with the Diamond Trail Wind Project, generating $5 per acre or approximately $792.50 total, as wind rights income annually. For additional information regarding the wind lease, contact the seller's agent.
(
Requires Adobe Reader
)