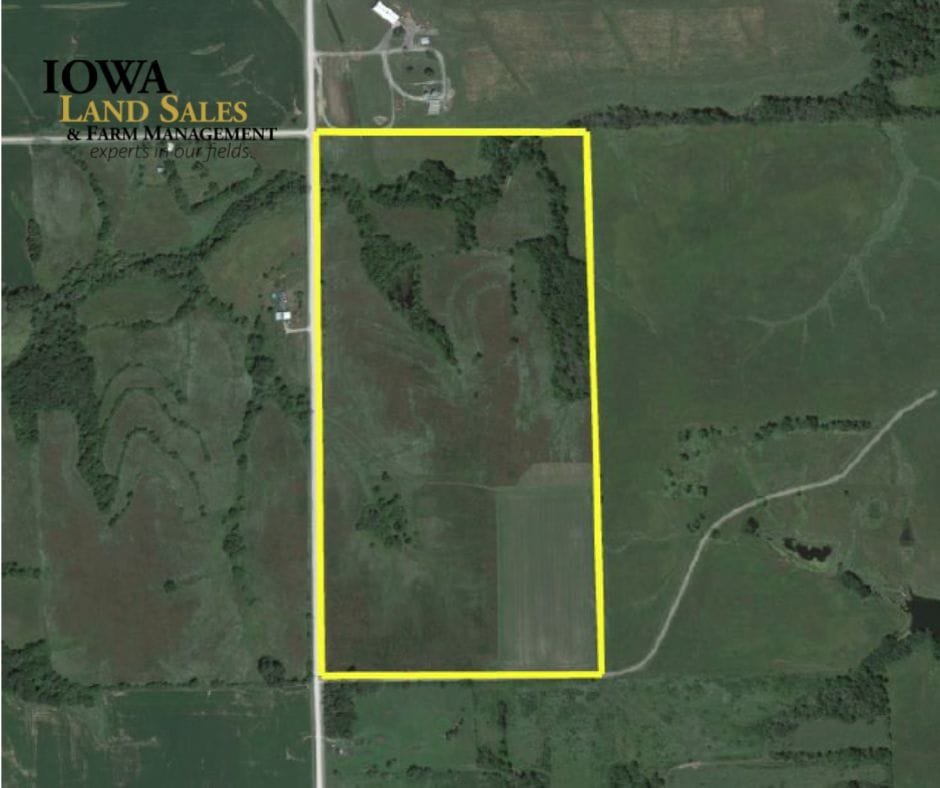 Bid now
SOLD for $408,100 total or $5,300/acre 
Online bidding available. See auction brochure for more details (page 10).
---
Live Auction Details: Thursday, April 13th, 2023 @ 10 a.m. | Bussey Community Center, 313 5th Street, Bussey, Iowa 50044
Description: 77 acres m/l of Mahaska County land being offered for sale as an individual parcel. This property offers multiple income opportunities, with a majority of the land being enrolled in CRP and the balance made up of cropland and timber. This parcel is located a ½ mile north of paved road G71, which is 1.5 miles east of Bussey and 7 miles southwest of Oskaloosa.
A unique opportunity to purchase a combination farm with these features, along with a potential building site, in this area of Mahaska County. The cropland will be available for the 2023 crop year and the new owner will receive the entire 2023 CRP payment this fall.
(
Requires Adobe Reader
)