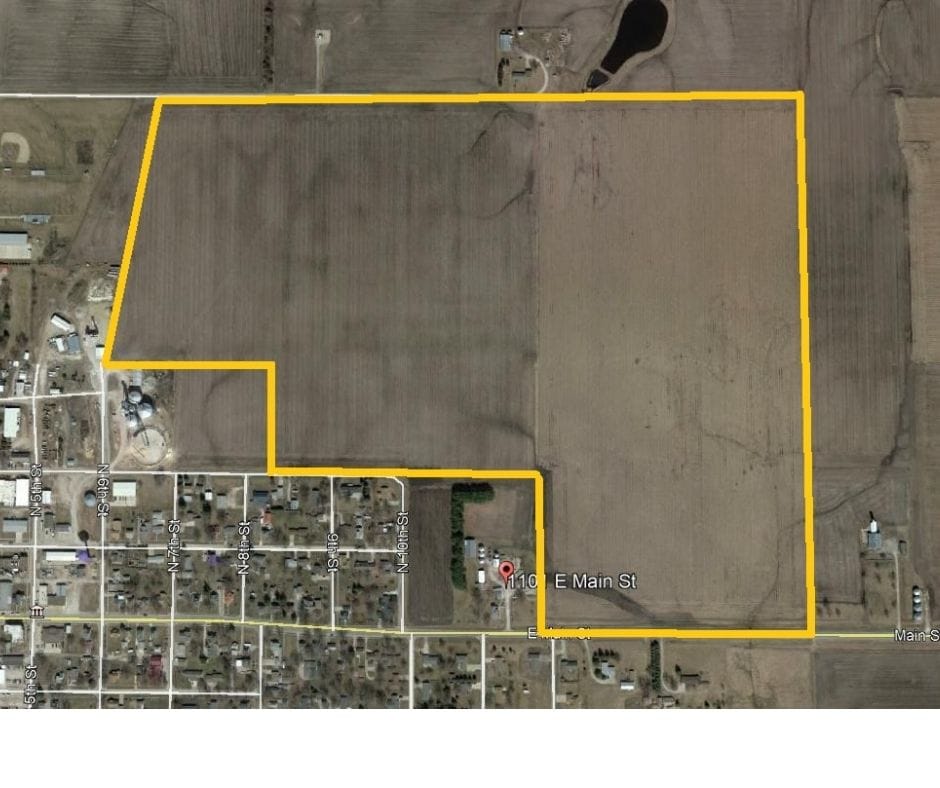 SOLD for $2,280,000 or $15,000/ acre
---
Description:
150 acres m/l of prime Poweshiek county farmland for sale located in Section 6, Jackson township.  The farm carries a CSR2 of 87, lies within the city limits of Montezuma and neighbors the local Heartland Cooperative elevator. Owners are retaining approximately 12 acres m/l which encompass the building site, the parcel immediately to the west of the building site and an additional 2 acres to be donat
ed to the local American Legion for construction of a new lodge facility. Surveys and property markers  are in the process of being completed. Buyer will be credited $19,835 at closing for second half rent.
After recent surveys, we upped the true acres sold to 152 acres
Utilities:
The location of the farm provides for city utilities.  Montezuma Municipal Light and Power has a 3 phase 2400 volt line that runs underground from property  owned by the city of Montezuma (east of the farm), west along Highway 85 to the east side of buildings on the property, then north to the north side of buildings, then west on the north side of buildings to tenth street, then south on the east side of tenth street to Washington street. In addition, a water main is on the north side of Jefferson street with access to city sewer near the property as well.
Download Attachments:
(
Requires Adobe Reader
)