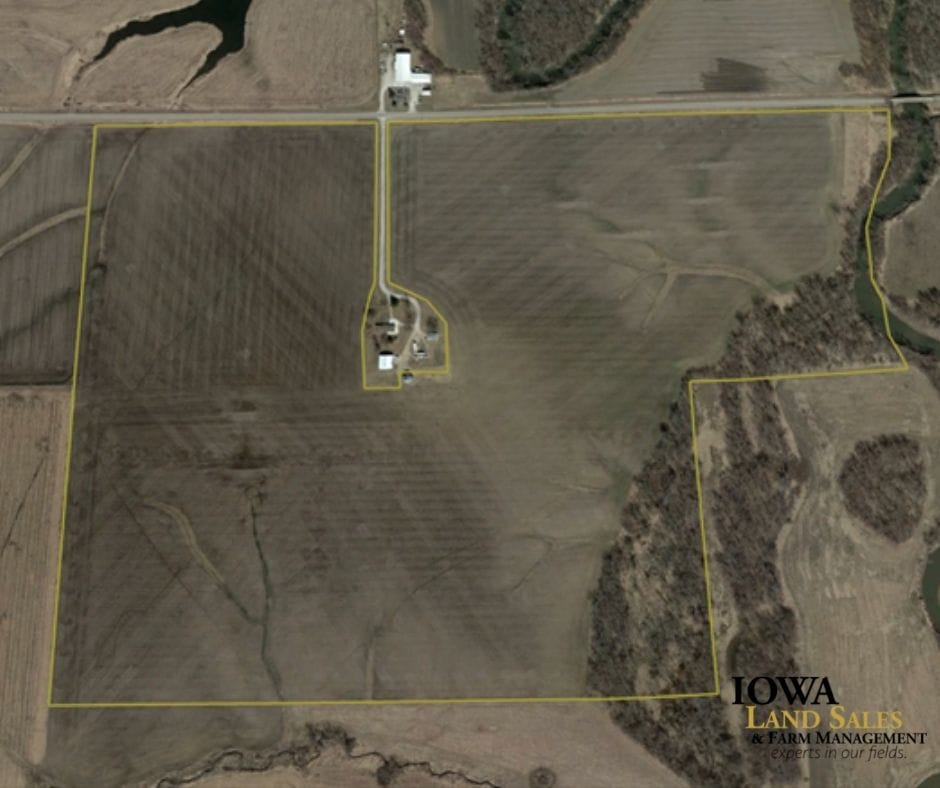 Thursday, September 23 @ 10 am | Barnes City American Legion, 435 Broadway St, Barnes City, Iowa 50027
Description:182 acres m/l of Mahaska County land being offered for sale as one parcel. This property offers a unique opportunity to purchase a large contiguous tract of high-quality income producing cropland along a paved road. The cropland has an 81.4 CSR2 and has been well maintained in the past. The farm will be available for the 2022 crop year.
Grain Bin: A 20,000-bushel grain gin is located on the property that was built in 1980. A new meter pole to provide electricity to this storage bin will need to be installed to service this bin and will be the responsibility of the new owner.
Access: The gravel lane, 170th Street, used to access the property from G29 pavement, is considered a county road. A survey of the acreage (not included with this sale) located at 3108 170th Street, What Cheer, Iowa is provided within this brochure summarizing the boundary lines and the 30-foot wide ingress/egress easement that can be used to access the grain bin on the subject property.
Download Attachments: 
(
Requires Adobe Reader
)